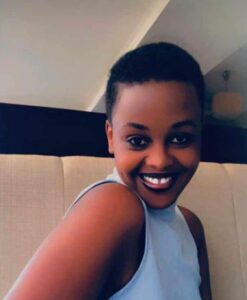 It can be easy to take routine tasks like understanding street signs, applying for jobs or filling out medical forms for granted. Imagine how much harder it would be to get through a day if you didn't speak the local language and you couldn't read or write. For new Americans who didn't have the opportunity to learn in their home country, like Ugandan American student Sarah, these can be huge hurdles.
After coming to The Immigrant Learning Center and taking our specialized literacy and citizenship classes, Sarah has learned to read and write so well that she recently passed her citizenship exam and earned her driving learner's permit. I'll let her tell you in her own words what literacy means to her:
"I don't want people to take advantage of me. [Before] coming here, I was taken advantage back at home, because if you can't read, life becomes so bad and hard in Africa. Even in the United States when you don't have education, life is so hard. So I fight for my right to learn how to read and to write because I'm thinking my survival, learning how to read, that's the important thing in my life. And nobody will take away reading … Reading takes away all the pain. It makes you put your head up and be proud … The thing that the Immigrant [Learning] Center is doing, it's perfect. Teaching someone to read, that's the best gift you can give someone."
Sarah has big dreams for her future, including earning her high school diploma, going to college and starting a career as a researcher. Sarah also dreams of helping vulnerable teens in Africa and the United States overcome the same obstacles that she has. She's already giving the "best gift" of literacy by sending money to her siblings and nephews in Uganda, enabling them to attend school.
When you donate to The ILC, the ripple effects are extraordinary. Thank you for all your support.
Diane Portnoy
Founder and CEO
The Immigrant Learning Center, Inc.