Meghan Rosenberg
Public Education Institute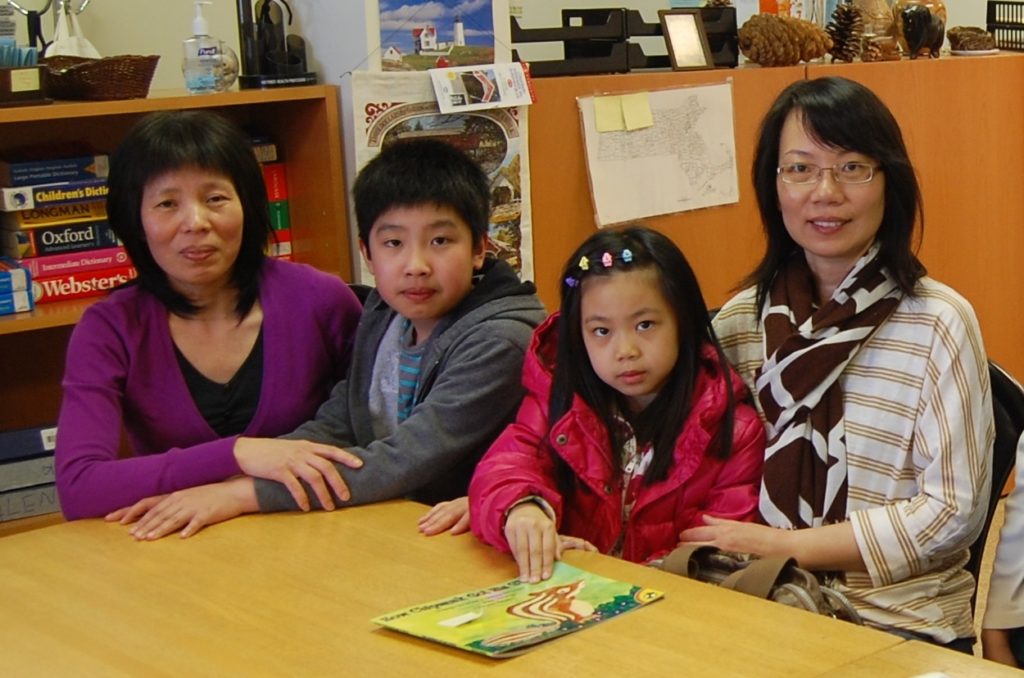 One of the most important institutions for immigrant integration is K-12 education. Immigrants are assets to our country, and if the children of immigrants have full access to high-quality education, they can become more successful adult community members. While the research consistently shows that parental involvement increases student achievement, particularly for minority students, many schools experience difficulty partnering or even communicating with immigrant families. In our annual online workshop Immigrant Student Success, we routinely hear from educators seeking support in this area. We encourage you to explore the free, on-demand resources available on our Family and Parental Engagement resource page. Our expert speakers say that building this critical relationship is about more than just opening the doors and hoping families will reach out. Here are some steps that every school and district can take. 
1. Know parents' rights
First, it is important to know the legal rights of all parents in public school districts. Laura Gardner of Immigrant Connections cites three major parental rights that parents and even schools may not know that immigrant parents have:
The right to weigh in on school board policies, regulations and committees
The right to provide input on the school district's budget and how funds are spent
The right to receive information in a preferred language
This fact sheet published jointly by the U.S. Department of Justice and the U.S. Department of Education contains vital information on school communication with Limited English Proficient parents and guardians.
2. Find cultural connectors
Second, recognizing that the backgrounds and experiences of immigrant and refugee students and families vary widely, schools can try to better assess and understand parents' needs by connecting with key individuals who can act as links into immigrant communities. Eileen Kugler, author of Engaging Immigrant Families as Partners: Beyond Assumptions and Stereotypes, says, "The way to find out what immigrant parents really want is to build relationships so you have some cultural connectors." These "connectors" might be community leaders, district staff members or other parents.
Both Kugler and Gardner point teachers to the Four Stages of Immigrant Parent Involvement, charting immigrant parents' journey from a "Cultural Survivor," who is just trying to acclimate and meet the basic needs of their family in a new country, to a "Cultural Leader," who seeks out opportunities to get involved and advocate for students.
Parents at the higher levels of the triangle are better equipped to operate within the education system and can help schools and immigrant communities better understand each other. Having relationships with these individuals is crucial to engaging parents lower down on the triangle who may not feel comfortable interacting directly with the school. In addition to seeking out parents to be cultural connectors and leaders, schools can proactively diversify their staff even creating dedicated liaison positions. Gardner says, "The number one thing school districts can do is hire bilingual/bicultural folks representing immigrant communities."
3. Learn their context
Experiences and practices in education vary widely across countries and cultures. It is imperative for school leaders to recognize that the American educational system may feel foreign and even intimidating to immigrant families. Dr. Lisa Dorner of the Missouri Dual Language Network encourages schools and districts to "try to figure out more about the educational histories and experiences of the folks in [the] community."
Dorner cites experiences of low immigrant parent attendance at school events despite outreach efforts, but asks school leaders to consider parents' understanding of the school system as well as "the intimidation factor" and the political environment. She suggests that we "reverse our thinking and think about going out into that community." Consider conducting home visits or creating opportunities for local cultural immersion to better understand families' needs and expectations.
4. Give them their own space
Schools and districts can go one step further to proactively help parents find their voice in the school systems. Dorner says, "There may be a time and a space where, in order to gain access to power, you give people a space to figure out how to do that." One way schools and districts are doing that is by creating immigrant parent advisory boards to help families interacting with teachers and school boards to advocate for their children's wellbeing. Another is through immigrant parent leadership classes or "academies" like those offered by Abriendo Puertas/Opening Doors, Somali Parents Education Board and Logan Square Neighborhood Association, or by creating their own.
Schools and districts that take steps to proactively engage immigrant families will find their students more successful, their schools more vibrant and their community enriched. All immigrant parents deserve to be actively involved in their children's schooling, and every school deserves to have the diversity of its community represented in decision-making. Kugler reminds us, "We forget they are strong. We forget they are organized. We forget they are resilient." Focusing on and bringing out the strengths of immigrant families will result in a better educational experience for all children.
For resources curated by The ILC's Public Education Institute, including Colorín Colorado's A Guide for Engaging ELL Families: Twenty Strategies for School Leaders, visit our Immigrant Student Success educator resource library.