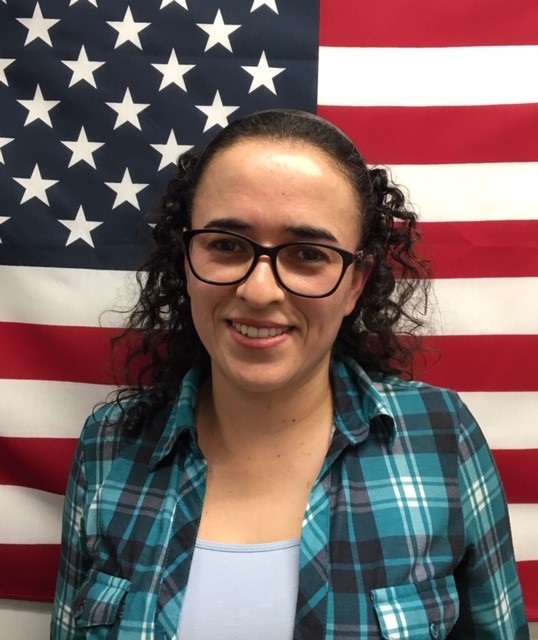 When Elena came to the United States from Colombia six years ago, she knew she wanted to become a citizen of our "accepting, free country." She came to The Immigrant Learning Center to conquer her main obstacle: the civics portion of the citizenship exam.
After just a few months in Citizenship Class, studying hard when she wasn't working at a local restaurant, Elena passed the citizenship test with flying colors. She's excited to take her oath and gives The ILC's teachers and volunteers credit for her success. We share that credit with you because your support makes it all possible.
While taking the test, Elena didn't just know the civics, she knew it better than the test administrator. When she told him that "Pueblo" was a Native American tribe, he said, "You're wrong. Next question." She politely stood her ground saying, "No, Officer, I'm not wrong. I am right." He looked it up. She was right. Her classmates applauded when Elena returned to class the next day to tell them about her experience.
Elena is not done studying. She intends to continue learning English and accounting at Bunker Hill Community College. If she does as well there as she did on her citizenship exam, we're sure she'll blow them away!
Your generosity makes stories like Elena's possible. Thank you for your ongoing support,
‌
Diane Portnoy
Founder and CEO
The Immigrant Learning Center, Inc.
Thank You For Showing Immigrants Love

We appreciate everyone who contributed to our "Show Some Love" Valentine's Day fundraiser. Your welcoming messages and contributions of over $2,700 help us give immigrants and refugees a voice.
June 8, 2020
Tickets and sponsorships are now available for The ILC's annual Golf Classic! Tickets sell out every year, so organize a foursome today if you want to join. When you sponsor events like these, you help to change the lives of our immigrant and refugee students.
The Immigrant Learning Center®, Inc. (ILC) of Malden, MA, is a not-for-profit organization that gives immigrants a voice in three ways. The English Language Program provides free, year-round English classes to immigrant and refugee adults in Greater Boston to help them become successful workers, parents and community members. The Public Education Institute informs Americans about the economic and social contributions of immigrants in our society, and the Institute for Immigration Research, a joint venture with George Mason University, conducts research on the economic contributions of immigrants.